It's Week #50: A Different Perspective
A photographers job is to capture the world. To take that shot that someone else may not have, and to show everyone the beauty that they might otherwise not have seen. This week, your challenge is to capture the world from a different perspective than you might normally look at. In photography, perspective often refers to the relationship between the viewer and the objects in your photo. Look at an object or a place, and think how to capture it from a perspective that is different than the normal way the viewer would see it.
Tips and Tuts for this week:
Change your stance! Don't just shoot from your eye-level. Get low, get sideways, get upside down! Ever hang upside down off your bed and notice how different the room looks? Ever wonder what grabbing some OJ in the fridge looks like from the back of the fridge? Change your perspective.
Get creative! Use props to achieve your shot. How would the sun look shining through a glass lightbulb? Make up a story about how fruit pies are made (above image). Play around with physics (because you can). Intentionally change the perspective of reality.
Need to be inspired by someone? Nobody says it better than Robin Williams in this "Dead Poets Society" scene. "Dare to strike out and find new ground." (Don't worry, no spoilers.)
Check out these awesome examples of forced perspective photography for some fun inspiration!
Looking for more inspiration? Check out "A Forced Perspective" from 2014, "Through A Childs Eye" from 2015, and "Everyday Object From A Different Perspective" from 2012! And of course, The Googles! Oh you sweet Googles.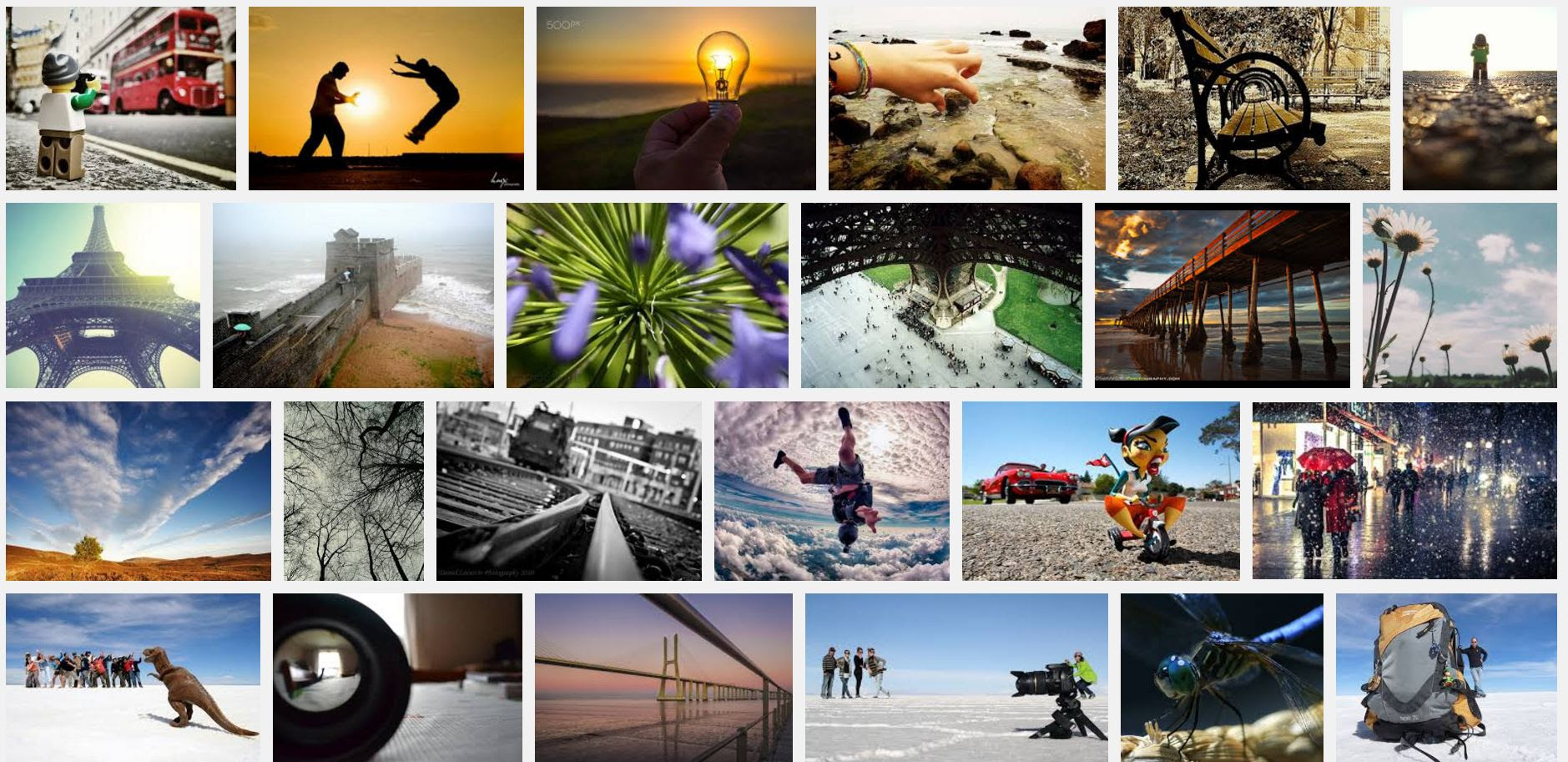 Extra Credit: "After Hours"
For some extra credit joojoo, try taking your photo after hours! There is something eerily calm about an empty market, or a stage with no one on it. Try capturing what a place looks like after all of the hustle and bustle of daily life has left for the day!
Check out The Googles for some more inspiration.

Remember, it is not necessary to keep this Extra Credit challenge in mind while shooting. It's extra credit!
*Please note!! You can only submit ONE photo per week, for the week's challenge. This photo can include the "Extra Credit" part of the challenge, or the "regular" challenge, but you can never submit more than one photo!